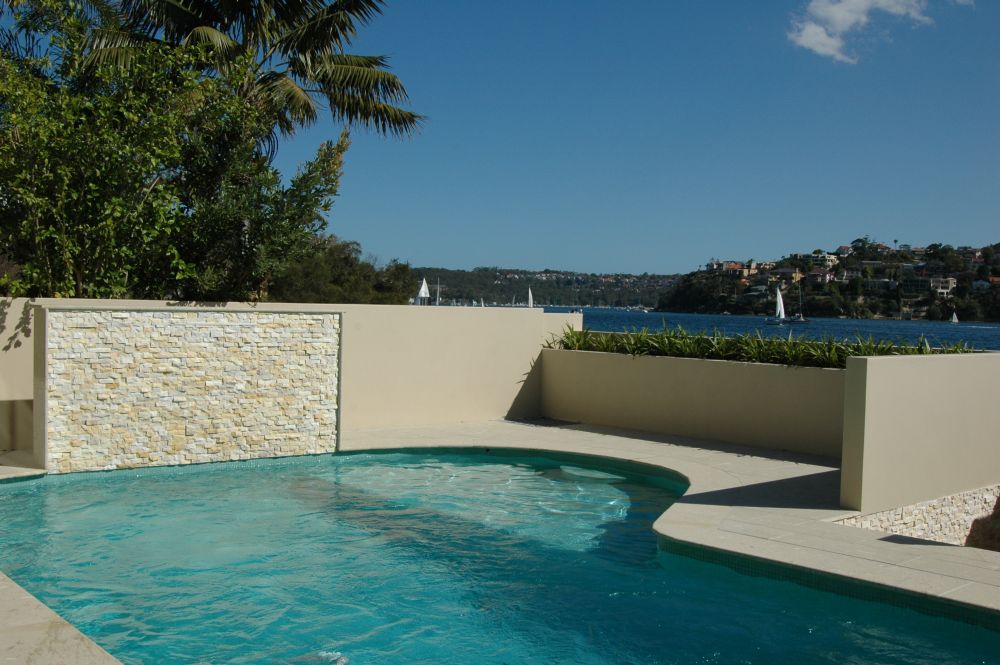 Hayda offer arrange of on site customisation services. Hayda is able to cut and shape stone to give the perfect finish. Some examples of projects we regularly undertake are:
On site cutting and shaping of "freeform" swimming pools to give the perfect finish. This is the only way to achieve the beautiful finish your pool deserves. Our process totally eliminates the faceted or "50 cent look".

Balconies and stairs are expertly shaped to avoid sharp angles or curves. Any project you undertake will involve spending your hard earned money – so why settle for second best? Hayda is happy to provide an obligation free quote and our prices will be sure to give you a pleasant surprise.

Wall cappings with a square, pencil rounded or bull nosed finish. A tiled, cement rendered or painted wall can be given that "finished look" by capping it with natural stone which matches your entire project. Whether you have used Himalyan Sandstone , Turkish Travertine or any other natural stone, capping the surrounding walls with the same stone completes the project. Hayda can provide the correct width of stone and finish the profile on site or in our factory, depending on your needs.