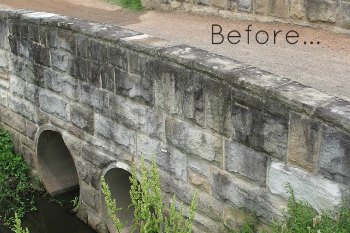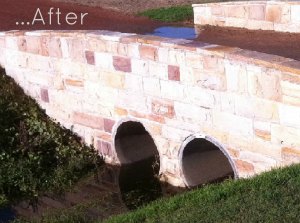 CLEANING AND SEALING SERVICE
Our qualified experts at Hayda are able to professionally clean and seal your new or rejuvenate existing stonework. Simply contact Hayda for an obligation free quote. Hayda experts are Accredited Applicators and approved by Dry Treat.
After extensive research Hayda selected the Dry Treat innovative range of products. These internationally accepted products have been developed over the past two decades. Some examples of projects for which Dry Treat products have been successfully applied include high traffic areas of the Sydney Opera House, Melbourne Cricket Ground and the Hotel Imperial (Vienna).
Dry Treat products penetrate deeper and permanently bond in the pores of the stone creating a barrier to repel oil and water and protecting the stone from salt attack, efflorescence and serious structural damage caused by liquids.
As a measure of confidence in their product range Dry Treat will provide a written performance warranty of up to15 years provided that the cleaning and sealing is carried out by Hayda.
BENEFITS OF CLEANING AND SEALING
Retains existing colour and finish, including our anti-skid finish
• Guards against surface staining
• Makes cleaning easier
• Protects exposed surfaces from water and salt damage
• Controls efflorescence and alkali silicareactions
• Controls moss and mildew
• Ideal for indoor and outdoor use on kitchen counter tops and floors,
dining rooms and entertaining, public and commercial areas